Labelium is a digital marketing consultancy firm comprised by a team of over 500 experts around the world. We work with mid-sized and large corporations, both national and international, to boost their online business. All our professionals develop strategies based on innovation and data analysis, given that they are committed to their clients' growth above all else.
We currently offer several services geared towards specific results that will cover our clients' needs: Media (SEM, PPC, SEO, media automation, display, social network advertising, programmatic advertising and video marketing), Data Marketing (analytics applied to digital marketing, performance measurements, etc.) and E-retail Management (Amazon advertising, Google Shopping, affiliate marketing, etc.)
Labelium Group, an International Group
Labelium encompasses several international agencies, both independent and private, that operate at the highest level.
Ever since it was founded in Paris in 2001, the group has not ceased growing, with offices in cities such as Madrid, New York, London, Miami or Montreal. Even today, with our arrival in Shanghai:

Labelium
As an intrinsically digital agency with 18 years' experience, Labelium has forged close alliances with companies of the highest level for the last few years. We are result-oriented, which is why we foster innovation, transparency, proactivity and reactiveness, as well as nurturing trusting relationships that can later develop into true partnerships. Our main goal is to promote our clients' growth with digital marketing strategy planning based on data.

Feed Manager
In 2014, Feed Manager joined Labelium Group with the purpose of accompanying clients into the main marketplaces and means of acquisition. They specialise in Feed Management, namely, increasing online sales by optimising product catalogues and digital market offers. This company created its own CSS (Comparison Shopping Service), called "Feed Price", which offers more competitive cost-per-click in Google Shopping and more visibility to those brands and manufacturers in the aforementioned CSS. Moreover, their specialist team implements pull marketing strategies daily in order to obtain more quality traffic and quick return of investment.

M13H
Data consultant M13H was created in 2014, and joined the group in 2018; since then it has provided services concerning martech and datascience. They combine knowledge in the areas of online marketing and data analysis. Located in the heart of the City of Light, this agency puts the understanding and expertise of its consultants at the disposal of their clients' aims, always acting in accordance with the collected data.

Ikom
Founded in 2011, Ikom has a team of experts that assists numerous brands with their digital marketing to improve the performance of their acquisition campaigns, whether at an operational or a strategic level. It was in 2018 when Labelium Group decided to buy this company from Lyon, largely because they share the same values and views regarding online marketing.

Ebronext
Ebronext, founded in 2017 by ex-amazons and experts in performance media, specialises in e-retail management. Their main objective is to help international companies define, develop, review and execute their strategy in marketplaces such as Amazon, MercadoLibre and Alibaba.
Marketplaces are a powerful tool when it comes to expanding e-commerce business and diversifying their online sales channels. In Ebronext, consultants design strategies that will enable any e-retailer optimise their omnichannel presence long-term.


Tigrz
This Business Unit from Paris began with the purpose of helping brands implement advertising campaigns in social networks that would connect qualified users. Tigrz experts identify the Buyer Persona's needs in each business and from there they develop creative content: as a result they create relevant social experiences and improve performance. Thanks to their advanced knowledge in technology, data, media and content creation, they can connect the digital social world with traditional communication tools.
These are only a few examples of the businesses that are a part of the Labelium Group. We are present in many European countries, in North and South America, in Oceania, and we have recently arrived in the Asian market and set up our new offices in Shanghai.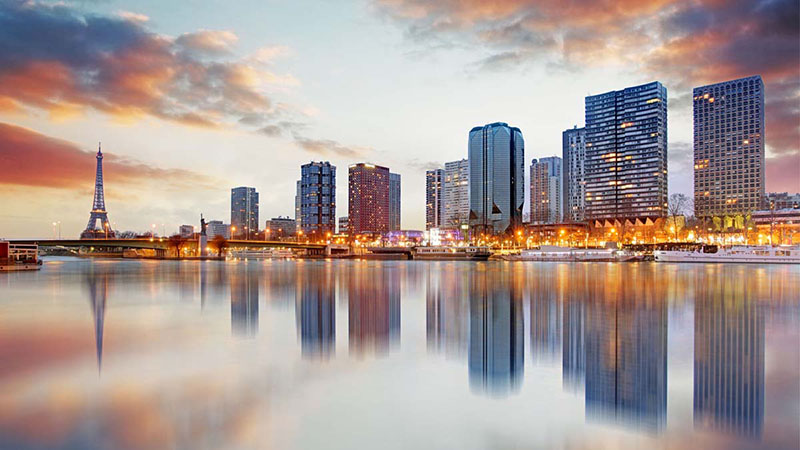 Our Ethos
We know our principles are the key to our success. They have allowed us to work alongside the best professionals and corporations in the world. They are the cornerstone that guide our behaviour and decision-making in an efficient and good-natured work environment:
Transparency
We do not keep any secrets from our clients, we are completely transparent with them and we have no intention of changing. We can ensure absolute efficiency in any platform and technological field, without ties derived from business agreements. We do not place our faith in any specific platform or technology: our commitment is to our clients' business.
Integrity
In Labelium we believe in being upstanding professionals and we aim to forge long-lasting and trusting relationships. Our experts know that honesty and respect are essential features to maintain any efficient and productive collaboration, whether with clients or work colleagues.
Ethics
In Labelium we believe in being upstanding professionals and we aim to forge long-lasting and trusting relationships. Our experts know that honesty and respect are essential features to maintain any efficient and productive collaboration, whether with clients or work colleagues.
We Build Partnership Relationships with Our Clients
Our extensive experience in the sector has helped us build long-lasting relationships with our clients, turning them into true partners. For many years, companies such as LVMH, Sephora, Grupo MásMóvil, KIA, Maisons du Monde, Inditex, Bankia, Loewe or Endesa have trusted our work and our capability to bolster their business in the digital realm.
We opt for a win-win working method; we look for more than a mere client-provider relationship. Our efforts are focused on sharing common objectives and being a part of our clients' success.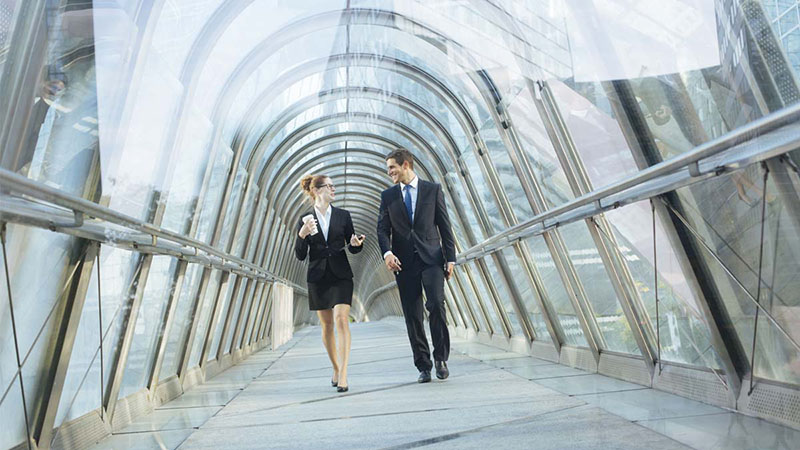 Labelium's Blog, a Look Towards the Present and the Future of Digital Marketing
We want our blog to act as a window where you can observe and analyse the most innovative strategies in online marketing. For this reason, we will address the trends that are shaping digital evolution. Some of these fields are:
Predictive analytics and Artificial Intelligence (AI): we will talk about the role of new machine learning and AI technologies applied to the world of digital marketing.
Digital transformation: we will see examples of how marketing leads the digital transformation of companies and the challenges that come up along the way. For instance, more often than not the web is the starting point for all sorts of digitisation initiatives.
Online video and audio: consumer patterns are changing in Spain and in the rest of the world, at the cost of traditional platforms.
The social network universe: whether LinkedIn, Facebook, Instagram or Pinterest, the Social universe is full of possibilities to promote a business, generating brand engagement and using it to channel performance.
Search engine marketing: we will delve into Search Engine Optimization (SEO), Search Engine Marketing (SEM), Search Mobile Optimization (SMO) or App Store Optimization (ASO). These are essential fields of improvement in the positioning of any web or app, increasing their visibility and consequentially, their traffic.
Martech and DataScience: we will take a look at basic concepts, such as the different types of data or how to collect quality information; and at more advanced topics like building data lakes or how to apply and implement machine learning and Big Data.
The retail sector: users' shopping habits have evolved with the development of new technologies, this is the reason why it is important to choose the appropriate channels and ensure the shopping experience is optimal in all of them.
Thanks to our international and diverse team, in Labelium Group we cover every field of digital marketing and data analysis to help our clients develop their business and achieve their goals. The combination of our extensive experience and strong principles allow us to build true partnership relationships.