YouTube Kids, with more than 20 million users every week, has become a successful bid for YouTube, offering audiovisual content specifically created for young viewers. Aimed at children between two and twelve years old, YouTube Kids allows parents to control what their young ones watch. Meanwhile, for companies, this is a perfect advertising platform to develop their branding strategies and send a message to the entire family.
To make the most of YouTube Kids as a tool within a digital marketing strategy, it is not only necessary to understand the rules of the game that the channel set for creators and advertisers. It is also essential to be familiar with both the children's behaviour as online video consumers and the parents' role in how the audiovisual menu is managed. 
Children as YouTube users
Data shows that the internet is not exclusively an adult arena, less so in these times of self-isolation due to the COVID-19 pandemic. According to a study by Qustodio, during the week after the 'state of alarm' was declared in Spain, for instance, online activity of underage Spanish citizens increased by 180%. This pattern also occurred in other countries where social distancing measures were implemented, such as France, where children's internet usage has increased by 120% in the seven days following the closure of schools; or the United States, where the number rose to 95%.

Moreover, when it comes to choosing their favourite audiovisual content provider, children know exactly what they are after. According to the Children and parents: media use and attitudes report 2019 by Ofcom, 45% of minors between the ages of five and fifteen prefer YouTube, much more popular than other video on demand (VoD) platforms such as Netflix (32%) and traditional television (17%).

Among the reasons justifying this preference, we should highlight the authentic character conveyed by most YouTube videos. Since they are amateur recordings, they appear closer and more believable to the little ones than content created with professional production, such as we may find in other platforms.


Lucía González, Audio, Video & Connected TV Managing Director at Labelium Group
Advantages of YouTube Kids for the parents
YouTube is an amazing source of knowledge and fun, however, as happens with many other content providers, not everything is appropriate for the youngest viewers. This is why in 2015, the app YouTube Kids was launched. It is meant as a helpful tool for parents to provide their children with a safe and age-appropriate YouTube video selection adapted to a young audience.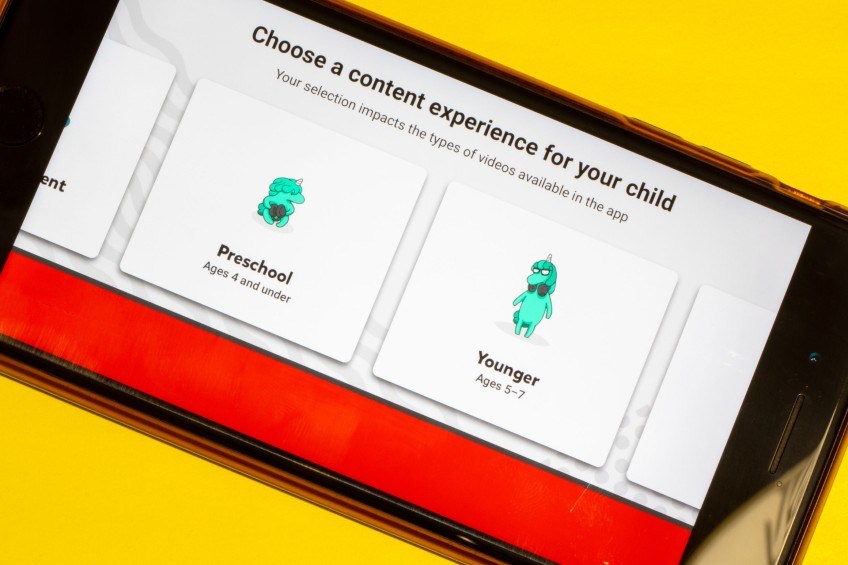 YouTube Kids has a double filtering system: on the one hand, YouTube's own filter, chooses content through a combination of a machine learning algorithm and a manual sieve respecting the application's policy. On the other, the parents' filter helps customise their children's menu by creating individual profiles for each infant, blocking videos, restricting searches or limiting the time YouTube Kids can be used.
It is also worth mentioning that YouTube Kids has kept certain features disabled, which are normally present in YouTube such as comments, notifications or the possibility to save videos in a personal playlist.
Singularities of YouTube Kids as an advertising platform
Always in keeping with the goal of protecting kids' rights and abiding by the Children's Online Privacy Protection Act (COPPA), issued by the United States' Government, all paid ads shown to the minors that use YouTube Kids must comply with very particular requirements. The app only allows ads that are hosted in YouTube directly (never ads by third parties) and in the in-stream format, there are maximum-time limitations with bumper ads being three seconds long, non-skippable ads between fifteen and twenty seconds and skippable ads lasting up to sixty seconds. Moreover, there are restrictions and vetoes regarding the product categories that can be advertised.
However, the greatest difference with 'adult' YouTube is that ads in YouTube Kids cannot prompt the action immediately, this is because the option to include clickable ads with a URL that directs traffic to the web or to landing pages designed to capture leads has been disabled.
Additionally, YouTube Kids forbids interest-based advertising and the use of remarketing techniques.
The challenge of reaching the appropriate audience without falling into interest-based advertising
This is, incidentally, the greatest handicap faced by toy, video game, stationary, or accessory brands, who have the whole family as a client. How can you reach the little ones, those who have the power to begin the consumer journey, as well as influence the decision-making process regarding the purchase, without customising paid ads on YouTube Kids?
The answer is in contextualising advertising and in applying audience segmentation techniques depending on the content they consume. In this way, the most effective course of action is to select a list of channels or even specific videos as a marketing site.


Lucía González, Audio, Video & Connected TV Managing Director at Labelium Group
This list made by Statista shows which children-themed YouTube channels are the most popular, ranked by the total number of subscribers, up to March 2020: 

Find more statistics at Statista
Channel or video segmentation can be combined with other aspects, such as the location, the operating system, the type of device (computer, smartphone, tablet or gadgets that can be connected to cast onto a television screen) or the keywords the user types when looking for new content.

Is this enough to reach the target audience? In general terms, we can conclude the answer is yes. Just by associating a pre-roll promotion to children's audiovisual contents alone ensures very reliably that the ads will be shown to a child of the right age. Thus, YouTube Kids complies with what it promised to achieve: an online space limited and designed for kids where both videos and advertisements are tailored to their needs.