Artificial intelligence has gained relevance in the field of digital marketing, and there are mainly three reasons for that: an explosion of information and data sources, an increase in software's ability to manage data and the creation of ever more complicated and advanced algorithms. How is AI affecting online marketing strategies? What are its focal applications nowadays?
1. Provide a More Personalised User Experience
Artificial Intelligence is changing how brands and users interact with each other, even though applying this technology depends greatly on the nature of the website and the kind of business.
For instance, in the case of e-commerce, massive data processing with AI allows them to analyse users' browser or shopping histories in order to show dynamic content, offer recommendations with products that are similar to the clients' previous searches, personalise promotions and even display advanced search options.
However, in the case of brands that have a powerful content marketing strategy (very common in B2B situations), algorithms running with artificial intelligence adapt their suggestions for related posts based on the clients' customer journey through the website. It also provides data analysis about the leads, enabling their classification and determining which variables should be used to measure their quality (lead scoring).
2. Attracting Organic and Paid Traffic More Efficiently and Profitably
Google is already shaping its algorithms using artificial intelligence, they will be able to adjust the search results to the intention shown by users when making a specific query. If faced with search ambiguity, the RankBrain algorithm can refine the possibilities with different types of relevant content and testing the users' behaviours by identifying patterns.
When it comes to planning an on-page SEO positioning strategy and content creation, we should not only think in terms of isolated keywords, but also consider many other factors, such as for example the impact of voice searches or user-centric copywriting techniques.

Matías Candal, Associate Partner en Labelium
On the other hand, the use of artificial intelligence tools as part of paid strategies is the order of the day. Thanks to machine learning, software learns without the need to programme it using a rigid set of rules. AI applied to marketing campaign management allows the following:
To optimise advertising actions from a global perspective: algorithms based on data test multiple variables and interactions to determine which strategy would be more effective and opt to use it.
To segment audiences with a minimal margin of error: AI tools are able to estimate what type of user is more prone to conversion based on the interactions of those who have already converted. In this way, it is possible to reach new groups of people that are akin to the brand and execute dynamic, highly efficient targeting.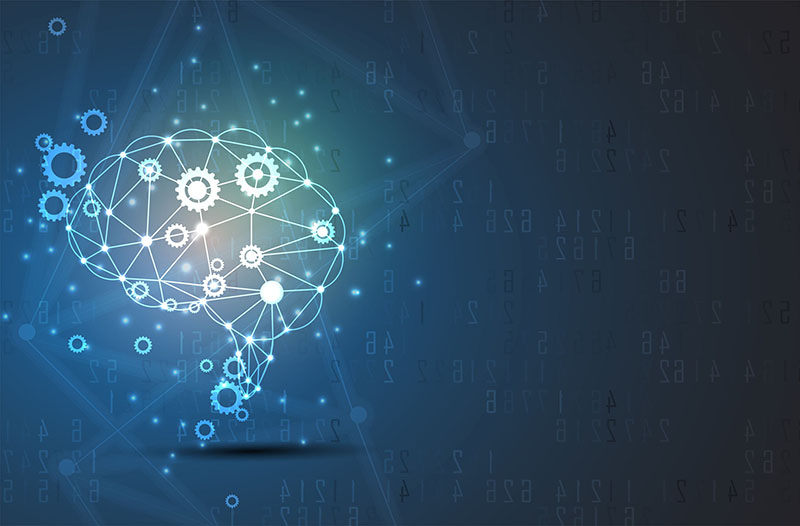 3. Processing a Massive Volume of Data to Filter and Analyse
The effective use of data to segment and reach audiences is the utmost priority for over fifty percent of those in charge of digital marketing, according to the 2019 Digital Trends report by Econsultancy. In this sense, the applications of AI for advanced analytics tasks include integrating data from different channels in order to achieve greater view of the objective KPIs.
Technology with artificial intelligence (AI) is a capable of grouping and processing very varied data taken from different platforms, use it to draw conclusions and apply a decision-making process based on data.
Nevertheless, data consolidation can prove to be an arduous task, since companies use different systems that would normally function as isolated silos. For instance, transactional information could be handled by CRM or ERP, while information about the users' behaviour is contained in the CRM or in Google Analytics, in social media platforms or even within the tracking system of the e-commerce itself.
A data collection without a context, without a defined purpose, lacks value. Artificial intelligence tools help further data processing; however, we cannot overlook the role played by the analyst throughout this undertaking. Who chooses which KPI to monitor? And based on what criteria? Who knows which algorithm is needed in each situation?


Alex Masip, Head of Data en Labelium
The Potential of Artificial Intelligence, a Land to Be Explored
Despite the fact that companies are increasingly investing in the development of technology that runs with artificial intelligence, only a third considers they apply a data-driven methodology in their day-to-day work. This is shown in the 2019 survey about Big Data and AI of the American consulting firm New Vantage Partners.
In any case, to make the most of the potential of artificial intelligence, we should begin by identifying the questions we want answered: having all the data does not mean it all needs to be used.