In mid-2020, Apple announced product and policy changes that would impact data sharing and privacy across iOS which provoked a lot of reaction. Holding on the roll-out last year, in early 2021, as we're getting closer to its roll-out, the purpose of their new policies is clear : enhancing the level of privacy for iOS 14 users.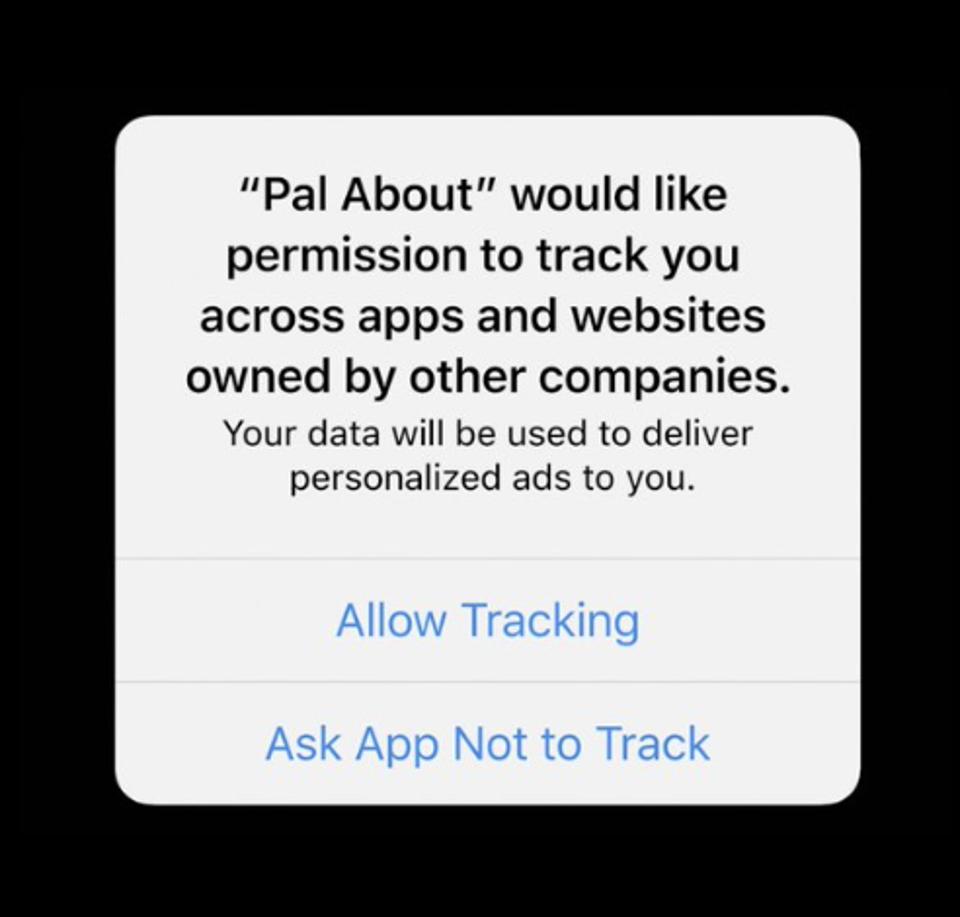 Through their AppTrackingTransparency framework, they're going to offer the possibility for users to disable the data tracking option through a pop-up query. If the user chooses to disable the option, data tracking will not be allowed. Appearing on the user interface across both application & web, this should naturally decrease the amount of people sharing data.
This announcement is pursuing the direction taken with ITP (Safari Intelligent Tracking Prevention) to limit website tracking capabilities in Safari as well as Apple's App Store data disclosure requirements by asking app publishers to disclose certain information regarding their apps' data use.
With the European Commission through GDPR and the state of California via CCPA, those recent privacy and policy decisions are all pushing new standards in favor of their constituents' privacy rights. Taking a step further toward data-limitation, the following changes are forcing publishers that used to rely heavily on data to personalize their strategy to pivot and adjust their approach.
What's the expected impact?
Impacting the way that ads are delivered, tracking as well as attribution and reporting capabilities, the upcoming changes are expected to affect campaign performances. In fact, some of the limitations mentioned include decreases in :
Effectiveness to deliver ads to people based on their engagement with your business. As more people opt out of tracking on iOS 14 devices, the size of the app connections, app activity Custom Audiences, and website Custom Audiences may decrease.
Ability to measure and report on conversions from certain customers.
Guarantee that ads are delivered to the most relevant audiences at the right frequency.
Accuracy on attribution for app installs to people using iOS 14 and later.
Predicting, optimizing cost per action over time and efficiently allocate budgets.
Facebook's positioning and "solutions"
One of the first advertisers to respond was Facebook who clearly expressed their discontent as they believe that free, ad-supported businesses have been essential to the growth and vitality of the internet, and that personalized ads and user privacy can coexist. Mainly worried about the impact it may have on SMB's that were heavily reliant on personalization to grow and build their brand, they've even invited SMB's to speak up on the matter and the impact on their business. They also think that it will force businesses to turn to subscriptions and other in-app payments for revenue, meaning Apple will profit and many free services will have to start charging or exit the market. In the meantime, they've highlighted that on the other hand, Apple seems exempt from those regulations, meaning they're not necessarily playing by their own rules with their own personalized ad platform.
Regardless, to make sure their app is not removed from the Apple store, Facebook has to defer to these new rules and is currently making adjustments to ensure compliance. In order to support advertisers with the upcoming changes, Facebook came up with solutions and actions advertisers can implement to prepare and limit the impact on their website and app campaigns.
Website implementations:
Ensuring Domain verification to avoid future disruption of your website campaigns at the top-level domain (eTLD+1)
Select and prioritize 8 pixels per domain to track and ensure measurements
Adapt your default Attribution Window to 7 days click or 1 day view
Re-Align your campaign, optimization and bidding strategies while ensuring to follow best practices on liquidity to mitigate the impact
You can also find more information here.
App implementations:
Update Facebook SDK to version 9.1 or above to ensure compliance if you're using the Facebook SDK
For app-based business tools (FB SDK, App Events API, MMP SDKs), use the "Advertiser Tracking Enabled" flag to ensure Facebook restricts data use on a per-event basis
Update ad accounts and campaigns with new requirements:

Limitation to 1 Ad Account per app for app install ads to iOS 14 users
Campaigns will need to be standalone for Mobile App Installs for iOS 14 users and there will be a limit of 9 active campaigns per app and 5 ad sets per campaign of the same optimization type. You can use Automated App Ads (AAA) for an app to consolidate your campaigns with a simplified structure including a campaign, ad set and ad.

Prepare for the change in attribution windows by adapting your reporting to the new default conversion window
(Early January 19th) Configure schema if optimizations will be on App Events, Value and Mobile App Installs with Automated App Ads.
You can also find more information here.
Labelium's point of view
With a lot of new policies seeing light in the last few years and platforms having to constantly adjust, brands as well as platforms are preparing for the future. Starting with Facebook, with Conversion API, a tool enabling advertisers to send web events from their servers to Facebook, it should help mitigate the impact coming from the loss of data and attribution that has been seen lately. They also recently launched the automated app feature to deliver multiple creative combinations for app install ads to the most relevant audiences in the most effective placements which could help to mitigate the impact of Apple new policies
Ultimately, it should give the social giant enough time to accelerate and capture the opportunity to develop its platform to fully become its own marketplace. Following the premises of shoptainment on which they've been working on for the last two years, it is clearly in their interest now more than ever to establish itself as the social storefront and somewhat build what Amazon did built with its platform. It should not only help mitigate the impact coming from attribution but also maximize the potential of the data with which they'll have to work moving forward. Therefore, we're expecting to see an increase in the adoption of Instagram Checkout and perhaps a wider roll-out as the addition of on-platform sales would help transition well during this era.
For brands, the following changes will most likely change their high personalization approach to focus on broader targeting while capitalizing a lot more on machine learning to generate their acquisition and sales. If brands will see an overall drop in personalization along their consumer journey, moment marketing should grow to become much more efficient and impactful with the following limitations to enter what we could call the era of zero-data. This change should enhance the volume of instances in which brands offer different alternatives in which users can willingly share their information to receive better help and guidance while shopping. However, before reaching this point, capturing their attention will be the most important element.
If creatives were already a strong differentiator for brands, more than ever, their importance will be highlighted as capturing the attention to get a chance to engage with future consumers may become more difficult with the drop in personalization and data. Therefore, we should see an increase of video content as brands will be looking forward to getting the most out of their presence.
This should also reiterate the need and the appeal to support campaigns with relevant tests such as brand lift studies and conversion lift studies to measure the impact beyond platform learnings. The following should definitely see its usage and relevance increase over the few years across most paid social platforms.
All of these factors should reinforce the need for brands to clearly define and communicate how they stand out from the competition to best meet the consumers' needs. If we may see a change in the overall length of the consumer journey, maximizing the value that can be brought to consumers throughout the full brand experience will be more important than ever.
How Labelium can help
We can help you with:
Quick solutions to implement for drive to website campaigns
Quick solutions to implement for app campaigns
Step by Step guidelines for small & large businesses
Analytics support
If you need guidance, contact us today @ [email protected]