Leading Global Digital Performance Agency Hires Trio of Seasoned Marketing Professionals as it Continues its Explosive Growth in the Americas
NEW YORK, USA, APRIL XX, 2021 – The global digital performance agency Labelium, which specializes in e-retail, media, and consumer performance, has tapped three top executives for leadership positions in its North American offices. Chris Apostle has joined as EVP of E-Retail & Marketplace, based in the agency's New York office, Clayton McLaughlin was named Managing Director of Labelium Chicago, specialized in Programmatic and Connected TV, and Santiago Mas was named Managing Director for LATAM at their Miami offices.
This is a key milestone for us in North America. Labelium Group is essentially a collaborative network of entrepreneurs, which we are now bolstering with senior experts, bringing with them a recognized experience and in-depth knowledge of their markets. Chris, Clayton, and Santiago are joining us at a pivotal moment to help us strengthen our fast-growing business in the Americas, which is averaging over thirty percent revenue growth year to year. We are today in the best position to seize the momentum and help our clients thrive in e-commerce.

Anne Bougel, CEO for Labelium Americas
Chris Apostle brings more than two decades of experience working with brands in a wide range of categories, including CPG, Beauty, Luxury, and Retail, across the digital and e-commerce landscape. He comes to Labelium from iCrossing, where he was Chief Media Officer, overseeing all facets of business growth and development for the Hearst-owned performance agency and working with clients such as AMEX, T-Mobile, Hilton, and ForeverMark. Apostle's long career in advertising includes senior positions at Havas, Ogilvy, R/GA, SapientRazorfish, and Viacom. At Labelium, Apostle will be responsible for the management, growth, and organizational development of Labelium's e-retail and global e-commerce services.
"With the incomparable operational excellence and independence of Labelium, as well as its agility and nimbleness, we will do great things," said Apostle. "I will be bringing to the table over twenty years of business expertise and an ability to connect media and e-retail, which we'll leverage to accelerate the business growth of our clients. And I'll bring my mantra, which is 'Stay curious.' No matter how things are going, whether great, good, bad, or whatever, curiosity will always help us find a way forward to advance our position."
Previously SVP Head of Media Investment for iCrossing, Clayton McLaughlin has over 15 years of experience in digital marketing across all channels. At iCrossing, he oversaw digital media strategy and activation at the agency, including social, paid, and organic search, programmatic, and e-commerce. He also served in senior positions with Havas Media Group's office in Chicago. At Labelium, McLaughlin is tasked with building content and engagement solutions, digital media buying, leveraging automation and AI.
"I'm thrilled to join Labelium, which has a reputation for independence, unrivaled e-commerce excellence, and for being a unique playground of innovation and development of new products," said McLaughlin. "I'll be helping deepen the portfolio of new products and services, starting with content, combining that with our performance matrix. The measure of our success at innovation is the business success of our clients. Of course, in terms of innovation, you never know what you're capable of until you try, which often means putting yourself in an uncomfortable position to learn along the way."
Previously CBO & Partner at Miami digital creative agency No box, Santiago Mas has over 16 years experience in digital marketing, including nearly a decade with the Omnicom agency RAPP as a Senior Account Manager in the agency's Miami and Sao Paulo offices. At No box, Mas worked with high-profile brands such as Netflix, Reebok, and Pepsi. As regional lead and global member at RAPP, Mas managed a team of 35+ members and implemented large-scale innovative campaigns with measurable results for brands including MasterCard, HP, Yum! Brands, SAP, Pepsi, Hewlett Packard, and FedEx. Mas will be helping build Labelium's LATAM operations from the agency's Miami hub.
"I'm so excited to join Labelium at this time of growth and expansion for the agency," said Mas. "Total independence and a focus on measurable impact for our partners are key elements behind the performance excellence of Labelium. Coming from creative agencies, I will contribute a unique perspective for our current clients and the new clients who will join us soon. I firmly believe that embracing change, chasing results, and yes, always being kind will be key elements to our future success."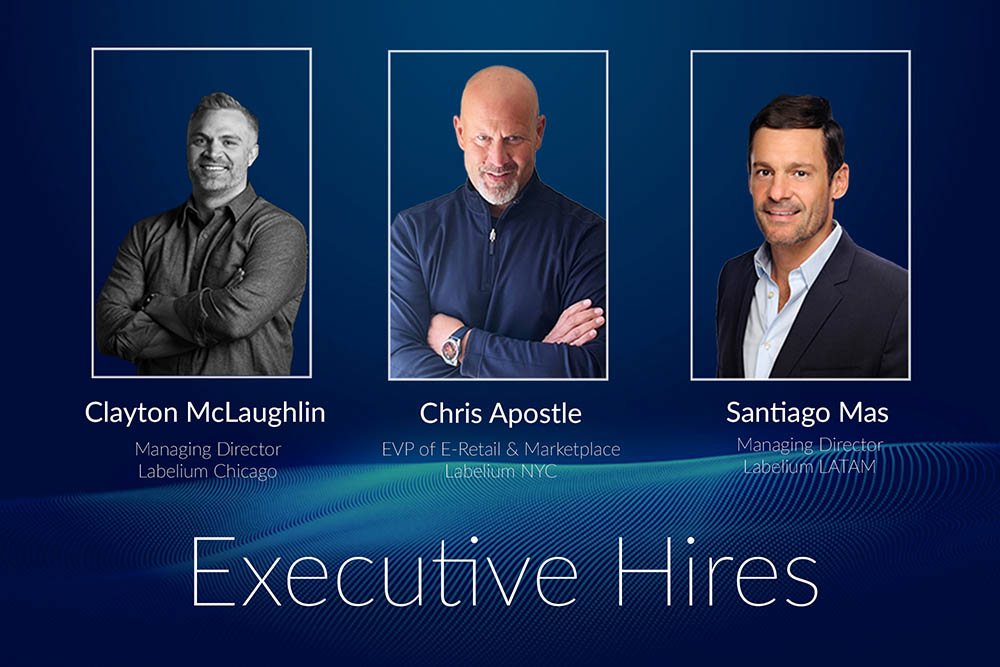 Over the past year, Labelium Americas' growth has accelerated exponentially, primarily through expanding e-commerce and e-retail services, including e-commerce consulting. Recently the agency has onboarded several new blue-chip brands as clients, which will be announced shortly, along with news about other initiatives and new hires.
About Labelium

Independent digital performance agency Labelium drives business growth through performance-driven strategies in more than 16 countries. Since 2001, their 400 skilled team members have supported hundreds of local and international companies to develop and/or secure a leading position in their markets. We design and implement innovative, performance-driven, and cost-efficient digital strategies and ensure winning e-commerce and e-retail programs. We are Google, Facebook, and Amazon premium partners, always seeking the best approach for our clients. Among Labelium's 400+ customers, we count leading companies such as LVMH, L'Oréal, Carrefour, David's Tea, Lexmark, Christie's, Tommy Hilfiger, Rudsak, ba&sh, Dior, Warner Bros, and Club Med. For more information, please visit us at labelium.com.