The global digital performance agency Labelium, which specializes in e-retail, media, and consumer performance, has tapped Diana de la Torriente, former SVP Client Services at Havas Media International, as its Senior VP Talent Development, Americas, a new position at the agency. She will be based in Labelium's Miami office, helping the organization shape its talent strategy and development programs. Her focus will be to help build a people-centric talent incubator for the agency, clients, and the greater community. Labelium's talent is considered its driving force; the company plans to design for its most coveted asset, its people so that both people and the company can co-benefit from the business experience.
"I'm thrilled to join the Labelium team and put my passion for people's growth forward,  helping create optimized dynamics for talent growth, business success, productivity and fun!" said de la Torriente, who has over 20 years of experience in Big 6 agencies working across various areas from client leadership, to business development, to strategy and planning. "I love a good challenge and a team of people to be challenged with. Change is the only constant, and I feel inspired to create career impact for people through our value-return, work experience and culture." 
"Diana is a powerhouse performer who is proactive and takes the initiative, which is exactly what we need for this new position," said Anne Bougel, CEO of Labelium Americas. "She has tremendous experience dealing with agency issues across the board, from client services to business development. She knows what it takes to nurture and build a solid working team. We are delighted and fortunate to have this wonderful talent on board."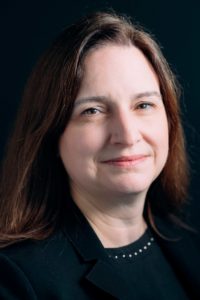 Diana's previous roles include leadership in Client Services, Strategy, Business Development, and Planning, working with US and Global Clients and teams in Retail, Luxury Fashion, Pharmaceutical, B2B and B2C Technology, Insurance and Travel / Tourism. She managed and created teams as a leader in Havas, IMS Internet Media Services, Starcom Worldwide, Zenithoptimedia and Saatchi & Saatchi.
At Labelium, de la Torriente will be working with leadership, community partners, academic partnerships, media platforms, and alumni to identify and engage entrepreneurial profiles with backgrounds in engineering and computer science and business. As a leading digital performance agency specializing in e-commerce, Labelium's workforce comes primarily from engineering backgrounds with experience in numbers, processes, and flows. De la Torriente is tasked with designing for and building on this expertise with comprehensive training programs and opportunities at the agency.