With the support of our 20 offices around the world, the Labelium Group is a witness to the evolution of the pandemic and its impact on the behavior of businesses and consumers.
From China, the first country to impose social distancing measures, to Australia and England, which have implemented drastic measures this week, we have analyzed the available data and summarized the trends based on the various phases of social distancing, and the product categories and services involved. We provide recommendations for companies in countries where shipping remains an option and have decided to continue to ship to consumers. In France, for example, it is worth mentioning the commendable work of the post offices, while in other countries, the logistics chain has completely stopped.
As a result, we have identified four phases of consumer behaviors, as well as our recommendations on how to respond to this evolving situation.
Phase 1: The Beginning of Social Distancing → Fear
What Are People Looking For?
Basic needs: food, medicines (peak demand for paracetamol/acetaminophen, hand sanitizers, wipes, masks and long-term treatments), diapers, cleaning products, animal food.
Products in sudden shortage: contact lenses in France after the government's decision to close all eye care stores, while the level of interest is neutral or declining in markets that remain open.
Self-care necessities: skincare creams, hair color, etc.
Home office products for remote workers: laptop, second screen, printer, etc.
How Should We Respond?
Manufacturers are shifting advertising spend to coop-advertising agreements with retailers and/or open stores. Digital advertising is being prioritized, along with aggressive geographic segmentation.
Retailers may recover in-store sales online with clear and concise communication, as well as careful use of their customer database for focused targeting.
Some manufacturers have responded by shifting gears completely, with several beauty and fashion brands, such as LVMH, mobilizing to change factory operations to produce hand sanitizers, while others produce hospital gowns, surgical masks and other emergency supplies.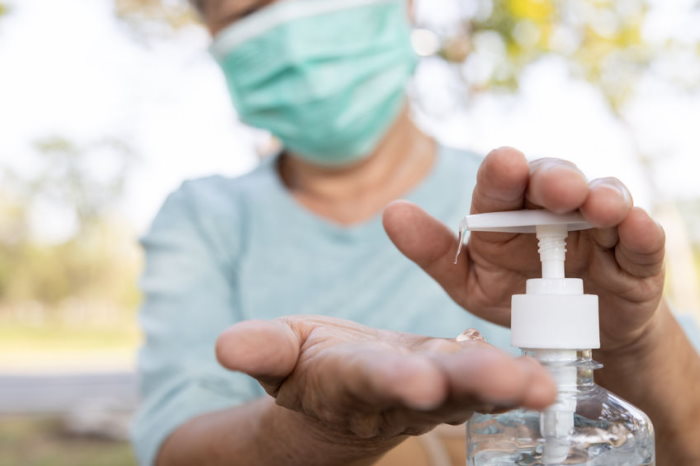 Physical Distributors and Online Retailers are faced with the issue of managing both a surge in orders, as well as inventory shortages.
Recommendations include:
Exclude first-party audiences in advertising to focus on new customers
Update website messaging to communicate Coronavirus measures, emphasize availability of home delivery of all online orders.
Provide new services, such as loyalty programs
Adapt marketing efforts to prioritize those with high cross-selling potential (added to shopping cart first) to attract new customers, deprioritize products with inventory issues
Provide transparency on delivery times to avoid creating unrealistic expectations and disappointment.
Communicate changes in shipping and returns policies, i.e., extended return times, on the website and in emails
Remind consumers of the tremendous efforts being made both by merchants and logistics partners to ensure the best service in the current context in order confirmation emails.
For advertising strategies and marketing efforts, clearly establish a model to make the correct decisions that balance the need to generate short-term cash and maximize long-term profit margins.
Phase 2: The Use of Available Time → Fight Boredom & Inactivity
At this time, the key question for people at home is how to make optimal use of time – "how to make the most of my time and that of those around me" during isolation. This becomes the main need to fight against the psychological risks linked to inactivity.
What Are People Looking For?
Entertainment: video games, television on demand, online video streaming.
Fitness and relaxation.
Reading.
Children's activities .
How Should We Respond?
Communication will be prioritized with a "problem / solution" approach: launching "push" strategies on social networks, for example. In fact, during the first week of isolation, people are initially unresponsive, as they try to inform themselves and stay calm.
Once this initial calm ends, it is then time to take action. Naturally, inventory must be available, however, the number of advertisers has been reduced, messages must communicate and provide solutions, while taking advantage of the decrease in competition. Media consumption habits have seen some interesting changes, with TikTok multiplying its audience exponentially and an unprecedented amount of time spent on YouTube. Advertisers should take the opportunity to reach these consumers in different ways.
Phase 3: Get It Done → Action
People in isolation regain confidence and take the opportunity to self-motivate, but also translates into a risk of boredom, marked by the establishment of a well-defined routine going forward. Therefore, it is the moment to "do everything that I have not done in these last few months, since I now have time to do it, I am at home and I feel like it", motivated by three goals: occupying time, proving "getting it done" to others, and saving money.
What Are People Looking For?
DIY / home improvement (within the limit of available stock).
Training & education.
Public services: Internet providers, mobile operators or natural gas / electricity distributors.
Over time, banking or financial services .
How Should We Respond?
Advertisers must learn how to take advantage of this "get it done" marketing moment with a problem and solution approach. Social networks, Display networks, native advertising, videos and other "push" strategies seem appropriate, since they offer the right services when trying to find new clients. New audiences should be recruited during this phase, to be activated or reactivated in the coming months.
Regarding communication, advertisers should seek to reassure customers not to worry, and that they will "take care of everything" for them, and adapt their websites accordingly.
Phase 4: The Return to Compulsive Shopping → Reward
In an optimistic, albeit realistic, scenario, consumers will undoubtedly feel the need to offset the ups and downs of social distancing. A phase of return to the pleasure of shopping will follow those of fear, boredom and action. Typically, we perceive that most employees are hapºpy to return to work on Monday, with a busy and diversified day, after the boredom of the weekend.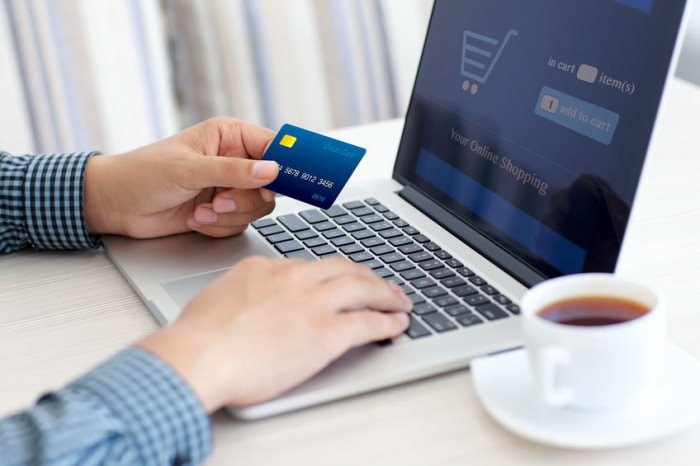 What Are People Looking For?
Everything that allows you to treat yourself or make others happy
Fashion, lingerie, leather goods.
Perfume, makeup.
Interior decoration, gardening.
Restaurants, gourmet food
How Should We Respond?
Extend return time windows (if not done in Phase 2)
Guarantee logistics, especially with the option of "delivery to the door of the house / contactless"
Offer new services, such as delivery in X days or prior reservation.
Enable the creation of wish lists that are activated when everything improves.
This stage may favor the emergence of new delivery models in electronic commerce, like "ship from store" options. This solution also allows a quicker partial reopening for certain businesses and, in any case, will prepare a response to the new purchasing behaviors that will arise after the fear caused by the epidemic.
Other Sectors
On the other hand, we see that the real estate, automobile, employment and travel sectors, are and will remain the most affected, with a decrease of more than 70% in Google searches during the first week of social distancing. These sectors should start preparations to normal. Such sectors should develop educational content (favoring SEO tactics to increase visibility) or an acceleration in mobile application downloads to be able to relaunch later through alerts.
Final Recommendations
Do not lose gains from investing in your brand image
Retail, automotive, telecommunications and other hard-hit industries should invest to ensure a priority position and remain top of mind for current and potential customers. The loss of visibility during this period in traditional channels (press, radio, television, advertising posters) poses several risks when activity resumes at various levels: 1. Large number of advertisers, resulting in above average costs; 2. An overly crowded market resulting in a diluted message; 3. Reactivation from scratch, with need to fully re-explain offers and services from the beginning
Opportunities to promote your brand in online media
Despite the current context, it is feasible to maintain brand communication in digital media, which will provide several benefits: 1. stay in contact with customers while continuing to prospect; 2. continue to improve brand consideration; 3. prepare to resume activity at a time when costs are theoretically lower as the competitive environment has been reduced.
This can be illustrated by a common thread of support during this period of isolation (valorization of the brand's USP, especially in relation to the specific context), marketing opportunities if applicable (presentation solutions, best practices and case studies) or even corporate social responsibility (CSR) measures.
This communication can not only be illustrated organically, but also through media campaigns targeting existing or potential audiences.
However, it will be necessary to manage these activations with indicators beyond pure performance, especially relying on "Brand Lift" studies and/or impact measurements provided by most advertising platforms.
We hope that you've been able to gain a different perspective from this analysis, but it is by no means exhaustive. In these difficult times where solidarity will make a difference, all of our teams worldwide have mobilized and are ready to help. Do not hesitate to contact us.