YouTube is not only the most popular online video platform on the planet. It has also become the second most used search engine in the net at a global level, behind Google, of course. Data collected by Mushroom Networks underline that YouTube registers more than 3,000 million searches every month, more than Bing, Yahoo!, Ask and AOL combined.
The conclusion that can be drawn from this fact is simple: implementing an organic positioning strategy in Google for a website is part of the basics, but working on SEO optimization for YouTube in the video content makes a huge difference when making a brand stand out above the competition naturally in an online environment.
Why should you include YouTube in a global marketing strategy?
According to the SEO World Rankings 2020 by Searchmetrics, YouTube is the second dominion with the most visibility among Google's organic search results. Moreover, as stated in this study that Searchmetrics conducts every year in 16 countries (among them the United States, France, Spain, Italy or Germany), YouTube is taking the spotlight away from the web that currently holds the first position: Wikipedia. The latter has lost visibility in 10 of these 16 countries in the last year, while YouTube has gained it in 14 of them.
On top of that, you should take into account that a well-optimized YouTube video is able to succeed both inside and outside YouTube. For instance, in Google SERPs, where it will appear under widgets and highlighted formats (such as the video carousels), besides traditional snippets. In fact, Google tends to favor videos in their search result pages when internet users look up reviews, tutorials, fitness routines or the instructions to complete a task. This type of search has increased globally during the lockdown stages caused by the coronavirus crisis, a time when users have become interested in cooking recipes, training, online education and all sorts of activities that can be carried out at home, generally.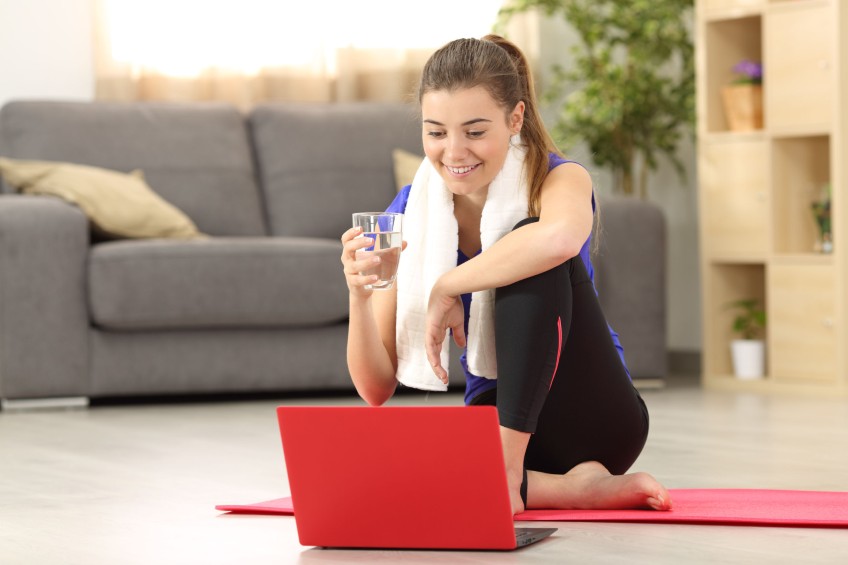 Attracting the user: the keys to SEO optimization in YouTube
Attracting organic traffic to YouTube requires attention to detail in each video. Of course, some elements should always be there, such as creativity or an interesting message. However, if we want to put the video in context so that search engines consider it relevant, certain factors need to be looked after.
1. Keywords, the basis for all the work
As in any other marketing action, SEO optimization for YouTube should begin with research. What words do the users employ to find similar content? Which keywords do competing businesses include in their most successful videos? It is possible to find this information thanks to keyword analysis tools specific for YouTube such as Ahrefs, Keyword Tool, Wordtracker, Google Trends or YouTube's own auto-complete. The Keyword Planner in Google Ads can also be used as a guideline, although be careful, and bear in mind that it displays users' patterns within Google, not in other platforms.
2. Look after what surrounds the video
Once we have selected the keywords that will form the backbone of the SEO work, these must be included in the optimization of the following elements:
Title. It cannot be longer than 60 characters, so that it is not cut off in the SERP, and it is much better if it does not surpass 50. Most of the titles for videos among the first 20 positions in search results have around 47-48 characters, according to a study by Briggsby.
Description. The mentioned analysis recommends writing between 300-350 words in this section, striving to achieve at least 3% in keyword density.
Tags. They define the topic of the videos, making it easier for search engines to classify them.
Subtitles. It is advisable to add a transcription, not only in terms of accessibility, but also because this helps Google and YouTube to interpret the video's content.
Miniature. It should be eye-catching and with a title that attracts clicks. YouTube comments that 90% of the videos that work best in the platform have a personalized thumbnail.
SEO optimization in YouTube to promote conversions
As well as achieving visibility and attracting clicks, there are other SEO optimization initiatives that can be used to spur the user into action. When it comes to presenting content inside YouTube, including links related to the website in the description and other brand social profiles can accomplish good results. This can be reinforced by adding YouTube cards and end screens to suggest new videos, playlists or channels to the users; encourage them to complete a survey; or redirect them to external content.
Outside of YouTube, the best practice would be to share the video in other spaces, such as the brand's blog or social media to create synergy between the different channels. The messages directed to the target should foster engagement, inviting users to interact by commenting, liking or subscribing to the channel.
Ultimately, it is all about increasing both the playback number and the average visualization time; metrics that, the higher they are, the more authority they will bestow upon the content and the channel.
Alongside organic content development, YouTube offers great advertising possibilities to impact audiences that are very segmented and in different stages of the buyer's journey. It has innovative advertisement formats available such as TrueView for Action, whose aim is to provoke a reaction from the user.