The TrueView for Action ad format on YouTube is one of the most effective ways to develop lower-funnel strategies on this popular online video platform that already has 2 billion active users worldwide, according to Statista's figures. Unlike YouTube advertising, which is aimed at generating awareness and promoting brand recall, TrueView for Action campaigns aim to get a response from the users, motivating them to take action and moving them forward in the customer journey.
TrueView for Action ads are configured to meet two types of objectives: driving traffic to the website or capturing sales opportunities. The latter can be done in the form of information requests via a questionnaire, newsletter subscriptions, gated content downloads, the inclusion of an item in the shopping cart, or directly in a product purchase.
However, getting the most out of TrueView for Action means doing a thorough job of optimizing video campaigns. At Labelium we have summarized the most appropriate tactics in this best practice guide to achieving the highest results with the TRV4A format on YouTube. It focuses on three elements: message, audience selection and bidding strategy.
1. Effective messages for TrueView for Action ads
TrueView for Action ads are in-stream videos that are played before, in the middle or after the content display. Static clickable elements are superimposed over the video: a title, a call to action, an end screen and optionally, site links.
The secret of good creativity for TRV4A can be summed up in three words: keep it simple. By simple, we do not mean useless, but brief and straight to the point. While combining the available resources, the ad must be able to connect with the receiver from the very first few seconds, awakening surprise, intrigue or curiosity. On the other hand, the message must be clear: we have to tell the user what we expect from them, whether it is a purchase, a query or a registration.
2. Audience Segmentation on YouTube's TrueView for Action
The second pillar of TrueView for Action ad optimization on YouTube is audience segmentation which takes advantage of the vast amount of aggregated data that Google accumulates. Defining audiences based on demographics alone is beyond reach: a Google study has shown that YouTube campaigns using advanced audiences achieve outstanding KPIs. For example, based on the sample analyzed in this research, the financial sector campaigns consideration was multiplied by 1.5, while in the retail sector the purchase intention was multiplied by 1.4.
The advanced audiences that tend to provide the best results for the TRV4A format are:
Custom Intent. People who are using certain keywords on their Google searches. The point is to include the keywords that denote an intention to buy the product or service offered by the brand.
Custom Affinity. Users with specific interests, such as gastronomy, sports, crafts and more. This selection can be further refined by choosing specific groups (e.g.: vegetarians, runners, scrapbooking fans) depending on the channels they follow and the content they view.
Remarketing. People who have previously interacted with the brand, but have not yet generated a conversion.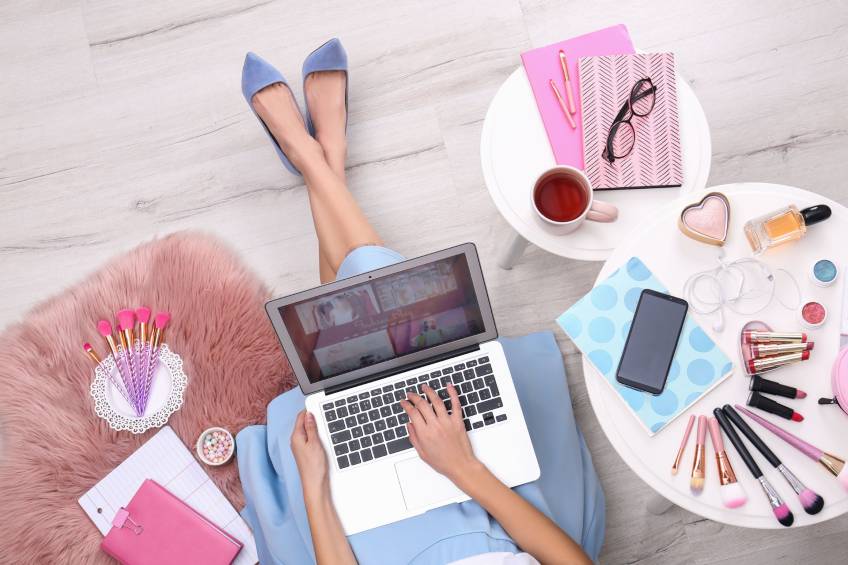 3. Optimizing bids on TrueView for Action ads
In TrueView for Action, the bidding strategy can be set according to two criteria: maximizing conversions with the given daily budget or sticking to a target CPA (cost per acquisition).
Normally, the best approach, especially if the optimum CPA for the chosen target (tCPA) is not known, is to start with a conversion maximization approach. Therefore, as the Hagakure method for Google Ads preaches, smart bidding begins to work and the advantages of YouTube's machine learning algorithm are exploited. The campaign will gain volume, exposure and a record that will serve as a basis for the first optimization decisions.
After a few days, once the CPAs have stabilized, there will be enough insights to change from a bidding approach to a target CPA strategy. Over the next few weeks and based on the data collected, TrueView for Action ad optimization on YouTube will aim to expand the audience (if budgets are not spent or conversions are not achieved), diversify ads, modify messages or adjust the desired conversion rate until maximum efficiency standards are achieved.
YouTube, an increasingly popular advertising channel in e-commerce
With formats such as TrueView for Action and functionalities in trial periods such as "Products in this video", YouTube confirms its commitment to the world of e-commerce, presenting itself as a complementary sales channel. Likewise, advertising on YouTube is becoming increasingly accurate and relevant thanks to tools such as Brand Lift surveys, which allow the impact of campaigns to be evaluated by collecting direct feedback from users themselves. All this makes YouTube an essential element in any online marketing strategy, regardless of the conversion funnel stages it aims to cover.