Spotify closed the first quarter of 2020 with a 31% year-on-year increase in both active monthly users and paid subscribers worldwide. Meanwhile, IAB Spain's Annual Online Audio Survey 2020 reveals that 60% of Internet users in Spain – one of the most affected countries by the coronavirus pandemic – have consumed digital audio content in the last month (compared to 57% in 2019). This data conveys a very clear message: digital audio is coming out of the COVID-19 crisis stronger than ever.
Online music and sound productions, accessible both live and recorded, are gaining more and more followers. Moreover, 70% of them have incorporated them into their daily lives. This is good news for brands that, thanks to digital audio, now have an innovative, effective and very flexible way to gain visibility and connect with their target audience in the new normal.
Confinement alters online audio listening habits
During the first weeks of the confinement, the affected countries recorded drops in digital audio consumption. However, in the following days, users gradually rediscover the pleasure of listening to music, this time, from their homes. The Digital Audio Advertising in "The New Normal" study by the Adswizz platform, supported by IAB UK, highlights that the number of unique digital audio listeners has grown by 11% since the implementation of social distancing measures. This, in turn, has had a major impact on online audio consumption habits in terms of how, what and when.
As Spotify has noted, the smartphone, a device preferred by pre-COVID listeners who were connecting away from home, has made room for a variety of new players such as tablets, Connected TV, smart speakers, video game consoles and computers in the post-COVID stage. Likewise, solo consumption has given way to group listening with family, friends and flatmates.
As we recently explained in our article on the post-COVID audiovisual sector, users have put aside upbeat music to stay with content that invites relaxation and the development of more calm activities, without forgetting the pieces aimed towards a younger audience.
To top it off, consumption has become more homogeneous throughout the day and the entire week. There are no longer any marked differences between time slots: the peaks during work entry and leaving times and the disconnection during the weekend have disappeared.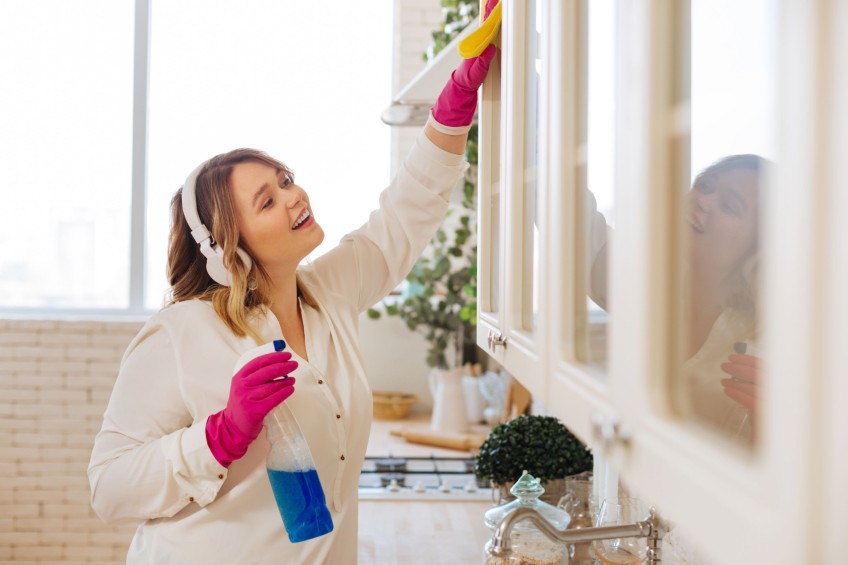 Digital audio has become an indispensable companion in the new normality. The need for fun and escape at home makes Internet users who have not paid for any streaming audio service until now, think about subscribing. Specifically, 11% consider subscribing to Spotify, 10% to Amazon Prime Music, and 7% to Apple Music, according to the Coronavirus Research: Media Consumption and Sport report by GlobalWebIndex for the United States and the United Kingdom.
Podcasts: the great beneficiaries of the post-COVID period
The same GlobalWebIndex study emphasizes podcasts, noting that 61% of users who have begun listening to them during confinement plan to continue this practice in the post-COVID era. Voxnest, for its part, stresses that the consumption of these programs has increased by 42% worldwide and 53% in Europe during the quarantine, with an increase of 29% and 25% in Italy and Spain (two of the countries most affected by the epidemic), respectively.
Advertising possibilities of digital audio in the new normal
Streaming or on-demand radio, podcasts, pre-defined or customized playlists, audiobooks, audio series, content from aggregators such as iVoox or SoundCloud are part of the digital audio ecosystem that provides many different opportunities for advertising communications integration. IAB Spain highlights that most online listeners have a positive opinion of the ads, and points out that digital audio platforms are ideal for reaching the working consumer profile (68% of users), young people (more than 66% are under 44 years old) and those who listen to content while doing household chores (71%), commuting (61.6%), playing sports (51.6%) or surfing the Internet (46.7%).
Within the post-COVID digital strategy, programmatic advertising for digital audio offers important advantages when it comes to impacting X, Millennial and Z generation audiences, reaching very niche targets and expanding campaign coverage.
To approach the latter, as Spotify insists, taking into account the context is crucial to define the objectives and the design of the message. For example, when the user keeps the screen in the foreground, very direct creativity can be suggested with a clear call to action. However, when the user does not pay visual attention to the electronic device, ads with a storytelling approach, evocative and intended to fix the brand memory will work better.