Due to the COVID-19 pandemic, brands are facing an unprecedented and highly disruptive situation. According to a survey for marketing managers in the UK and the USA conducted by Econsultancy and MarketingWeek, 63% of participants admit their marketing budgets have been frozen or left for review. Moreover, more than half of product launches have been postponed.
Currently, many brands are experiencing an essential intermediate phase that is key when reflecting about the future: How should digital marketing strategies be refocused after the initial tsunami?  
The initial response to the coronavirus crisis
Dealing with the shock caused by the SARS-CoV-2 virus short-term has been mostly about cancelling promotional campaigns and focusing communication efforts towards managing the crisis. After these initial emergency measures, strategies have steered towards accompanying users during confinement with new actions designed while racing against time and that generally follow three clear paths:
To be present and visible for the user, accepting the situation, providing immediate support and putting solidarity actions in motion whether alone or in collaboration with other companies or public organizations.
To inform about any changes in the service (for example, the status of the physical stores or the delivery time for the e-commerce) in order to solve any queries the client may have. Also to communicate the adopted measures towards improving hygiene in every process and the safety of those employees that are still working.
To determine new customer service protocols and assess the next actions while always listening to the users.
The brands have re-oriented their marketing goals in parallel to the changes in users' consumer patterns. The initial message should not be centered around sales, instead, it should provide solutions and express empathy. The question, however, is this: what should the next step be? It is time to design a roadmap analyzing the impact the coronavirus crisis is going to have in each area within the digital marketing plan. 

Jacob Alonso, Digital Marketing Manager at Labelium
Proactive preparation for the period after COVID-19
Drawing from our experience, taken from the 18 Labelium Group offices across the globe, we have highlighted the work areas we consider indispensable to organize online marketing during the period after COVID-19:
1. Monitoring results in real time
During uncertain times such as these, data analysis is the perfect tool to detect the new business dynamics caused by this situation. Therefore, it is important to explore what is happening inside and outside the company with the help of new control dashboards that update daily. 
These must include, on the one hand, the key KPIs of the e-commerce or web by channel and even have personalized alerts for critical changes. On the other hand, it is advisable to set a precise benchmark to monitor how the competitors are evolving and how the crisis is affecting the brand's position within its sector. This information will help build possible new scenarios and prepare, in a proactive manner, the response to the challenges that will arise in the digital sector during the period after COVID-19. 
2. User behavior analysis
The great question many brands are asking themselves is how will the clients behave in the new normal. Many are looking towards China after the end of their lockdown, and have detected early signs of revenge spending in some sectors, such as luxury products. The truth is that any action should be planned very carefully, because even the countries that are more advanced in the process are still in the early stages of recovery. Hence it is a crucial moment to reassess the brand's client base and to research if new audiences have been reached.
In many cases, the coronavirus crisis is radically changing brand perception. According to the global Edelman Trust Barometer 2020 report, 65% of users believe that the response to the pandemic will be an essential aspect when it comes to choosing the products of one brand or another in the future. In the same way, one out of three customers is already punishing those brands that have let them down with their response, whether due to their silence or because they sent messages that were inappropriate in the current context.
3. New messages adapted to the reality after COVID-19
Brands have dedicated themselves to creating useful content for their buyer personas, adapting their message to the new reality in any of its formats: blog posts, social network profiles, videos, etc. In fact, a new direction has been detected in the types of images used in social media. A study conducted by Pattern89 has analyzed the activity of 1,100 brands in social media and concludes that there are 27% fewer pictures and videos showing physical closeness between people.
Our audience is expecting clear, humane messages that have value and show the brand empathizes with them. Online content creation should consider this now and in the period after COVID-19, since it is very possible the effects of this catharsis may continue for some time. At Labelium we are already working with our clients in designing a digital media plan that broaches the three main stages: lockdown, de-escalation and the first 100 days of the 'new normal.'

Matías Pérez Candal, Strategy Director at Labelium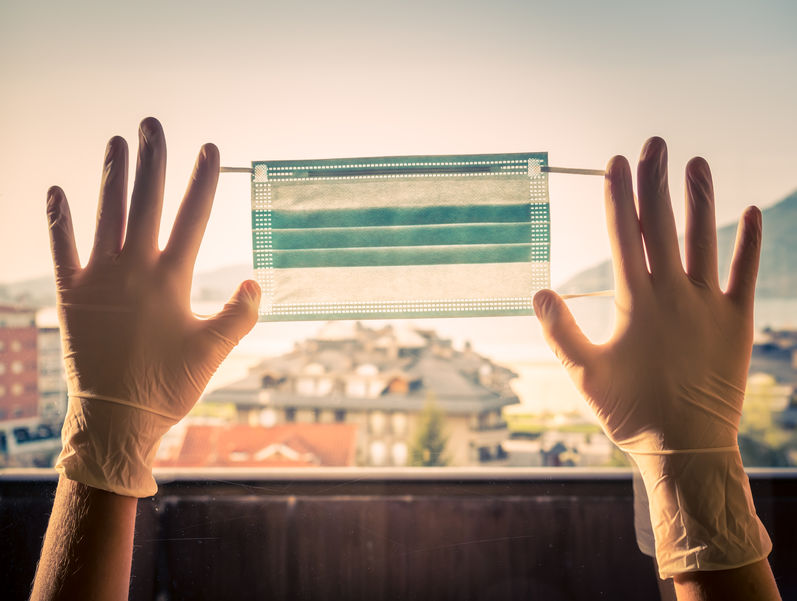 4. Business Planning: redistributing the investment for advertising
The audiences' changes in habits have revolutionized the Digital Media Plans anticipated for this 2020. According to the Coronavirus Research study conducted by GlobalWebIndex, during confinement, the activities users spent more time doing were following the news, often using a Smart TV (67%), watching audiovisual content through streaming platforms (45%) and, of course, the use of social media networks (45%). 
Currently, many advertising campaigns are turning to video marketing, because they are focused on boosting branding and user loyalty. We are sowing now so we can reap later. Audiovisual content as an advertising tool is experiencing an unprecedented boom, but we should not forget it is a very versatile channel that can also call to action. Proof of this are formats such as TrueView for Action in YouTube, that enable us to aim ads at capturing traffic or leads.

Lucía González, Audio, Video & Connected TV Managing Director at Labelium Group
However, it is time to readjust budgets, calculate estimates and plan the performance deployment that will go hand in hand with de-escalation, since online advertising will play an essential role in reactivating sales after COVID-19.
5. Prioritizing product lines and e-commerce adjustment
As is shown in this analysis of the e-commerce platform Stackline, COVID-19 has boosted demand in certain sectors in a very selective manner. Consequently, from now on, marketing strategies should be built upon product lines.
This has a direct impact on the e-commerce configuration: it is necessary to adapt it in order to bolster increasingly popular products and to offer the best shopping experience possible. Moreover, because it is impossible to have direct contact with the articles, the information on the web about the products' features and available stock is more important than ever to drive sales and also, gain better organic positioning.
6. Strengthening omnichannel strategies during the reopening phase
Digital marketing strategies have to support the reopening of those physical stores that were closed during the lockdown. Many factors come into play here that we should take into consideration: updated Google My Business information, communication plan about hygienic and safety measures, enhancing the use of omnichannel, distributing investment budgets according to their location and planning click-to-brick campaigns.
Each country, or each region even, is organizing the end of confinement differently. The rhythm and store reopening conditions will vary, which is why it would be convenient to adopt a flexible approach to online communication and carrying out geographically segmented marketing actions. At Labelium we are accompanying many retailers during this process, helping them prepare scenarios and protocols for when the moment arrives.

Eduardo Agudo, Operations Director at Labelium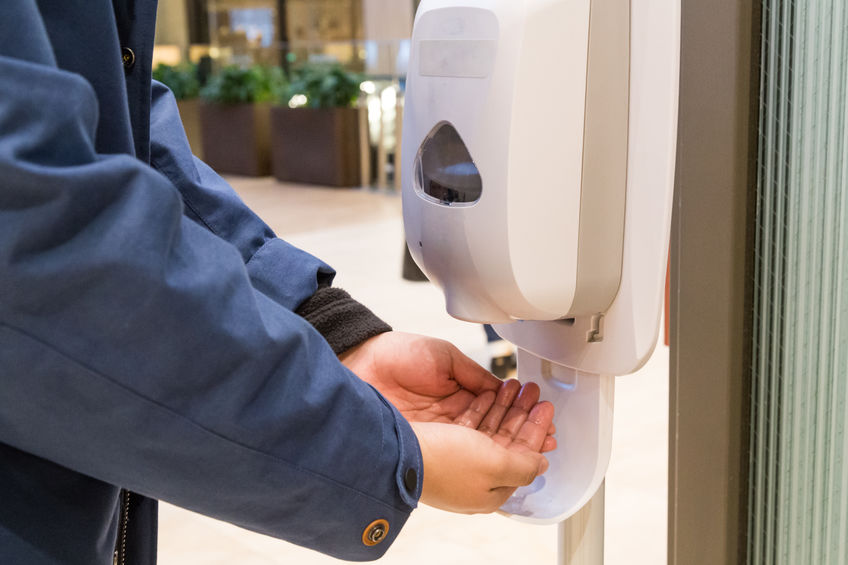 Labelium Group, working on recovery
We are helping many clients across the world to reformulate their digital marketing plans. The current environment of uncertainty requires brands to have the ability to adjust their online strategy in a moment with agility, as well as preparing for the future by making their online and physical sales more dynamic.
In this sense, our varied clientele and the international character of Labelium Group have endowed the agency with a wide scope with which to re-aim any type of digital strategy. From this perspective, an only recipe does not exist, but we find ourselves in the perfect moment to proactively stimulate the dynamics of recovery.