The effortless freshness with which TikTok is nibbling on the online audiovisual apple has set off Youtube's alarms. The leading reference in Internet video does not want to be left out of the snackable video trend and has announced that it is already working on the launch of YouTube Shorts; a feature that will allow users to create and share their own mini-productions of only a few seconds in length combining images, sounds and music. Very much in the style of the now successful and currently triumphing TikTok.

How and when will YouTube Shorts be released?
Very few details are known – or even guessed – about the latest platform project led by Susan Wojcicki. According to The Information, the great value that will differentiate YouTube Shorts from TikTok will be the access to the wide catalogue of YouTube Music songs. Moreover, it is likely that Shorts, unlike  YouTube Kids, will not be launched as an independent YouTube app, but as an integrated functionality.
YouTube plans to launch YouTube Shorts by the end of 2020. Taking into account, of course, the coronavirus and its unpredictable effects.
COVID-19: The consumption of short videos before and during confinement
Short videos were already a trend on the web in 2019 and at the beginning of this 2020 but, with the imposition of social distancing measures due to the coronavirus crisis, they have strengthened their popularity, especially among millennials and generation Z.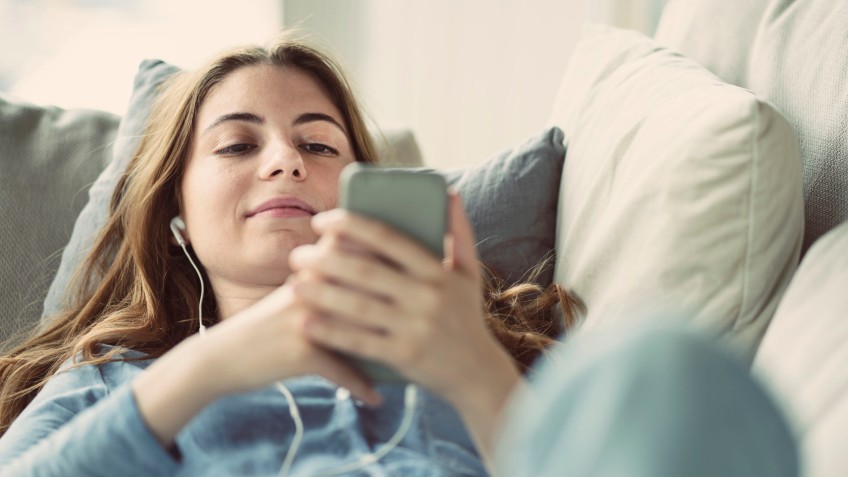 Where does the success of short videos in the online industry come from? Firstly, they are easy to consume, one at a time or in a sequence, taking advantage of related content suggestions or grouped under the same hashtag. They can be watched in between tasks, or on the couch looping one video after another.
Short videos condense your message in a few seconds. In general, they are very creative clips that immediately capture the users' attention and become viral. Now during confinement, these snackable videos are definitely a plus. They are very addictive due to the simplicity of their consumption, and because they help us to disconnect from our worries thanks to their humorous and inspirational approach.


Patricia Lozano, Audio, Video & Connected TV Senior Digital Marketing Consultant at Labelium Group

The Brightcove's Global Video Index Q4 2019 notes that smartphones account for 55% of online video views, ahead of desktop devices, tablets and TVs. It is no surprise that the formats designed for small screens, such as short videos, are gaining momentum.
One of the great successes of TikTok that YouTube Shorts is sure to copy are the options for users to create and upload their own videos, in an intuitive and easy manner. This favours the engagement of a community where more and more people jump from consumers to producers, becoming prosumers.
TikTok, the rival that everyone envies (including YouTube, for the moment)
All rankings have TikTok as the undisputed reference in snackable videos. That is why YouTube is considering launching YouTube Shorts to compete with a newcomer that has positioned itself as the fourth most downloaded app and the sixth with the most active monthly users worldwide in 2019, according to the State of Mobile Report by App Annie. This report highlights that users watched 68 billion hours of video on TikTok worldwide over the past year, a period that increases by a whopping 210%  over 2018.
Quarantine time suits TikTok to the tee
More recently, during the weeks of widespread confinement, TikTok established itself in the top 5 daily rankings of the most downloaded applications in the US, Spain, Italy and the UK compiled by the App Annie itself.
Last March, TikTok stood out as the third largest application  (gaming apps aside) worldwide in terms of revenue, only behind Tinder and YouTube, according to SensorTower estimates:
TikTok is one of the revelations of the digital universe during the quarantine. It helps citizens to be entertained, to consult service information, and it also serves as a platform for brands and organisations to connect more humanely with their audience. One example is the World Health Organization (WHO) profile, in which the organisation communicates its news through short videos. Another is the #HappyAtHome: LIVE! programme, a series of streaming broadcasts in which well-known people share knowledge, tricks and exclusive anecdotes.


Patricia Lozano, Audio, Video & Connected TV Senior Digital Marketing Consultant at Labelium Group
It will still take a few months to reveal the real design of YouTube Shorts and what its impact will be in the snackable video arena. In the meantime, keep an eye on TikTok, because it is likely to bring a few surprises this 2020.